Doñana - Part III - Unexpected encounter with a Common Buzzard

Januar 23 - 26 2015
Dear reader!
On my excursions to Doñana I saw an unbelievable number of Common Buzzards. But eithere they were sitting high above on an electric pole or immediately flew off, when I only took the foot away from the accelerator. And then the chance brought it about, that I had stopped the car to make a picture of this far away sitting female Marsh Harrier.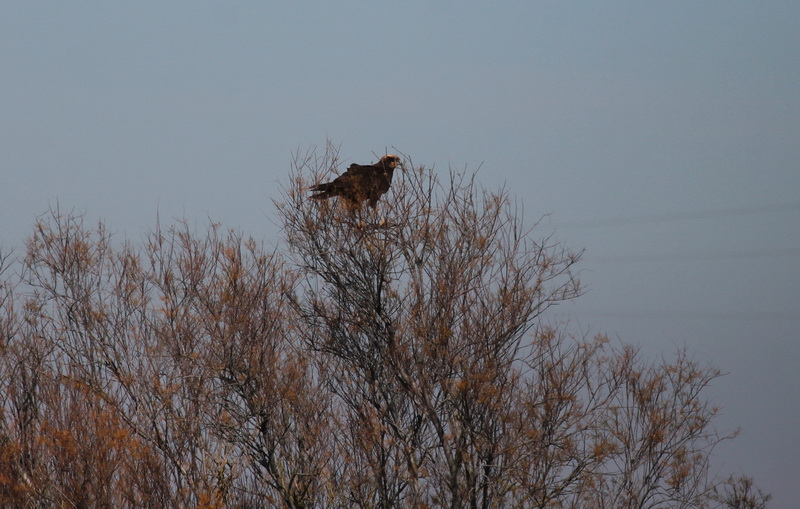 In doing so I suddenly discovered another one, which defended its raised hide furiously against a Common Buzzard: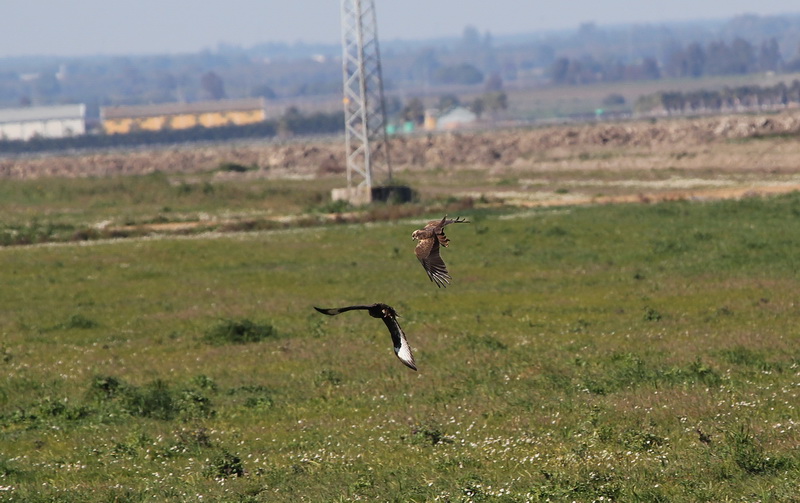 The quarrel was quickly solved and I had to grin about this scenery, which took place rather far away. And then something on the right side caught my attention and I couldn't believe my eyes! Because there was sitting this Common Buzzard, who obviously hat observed me the whole time instead the other way round!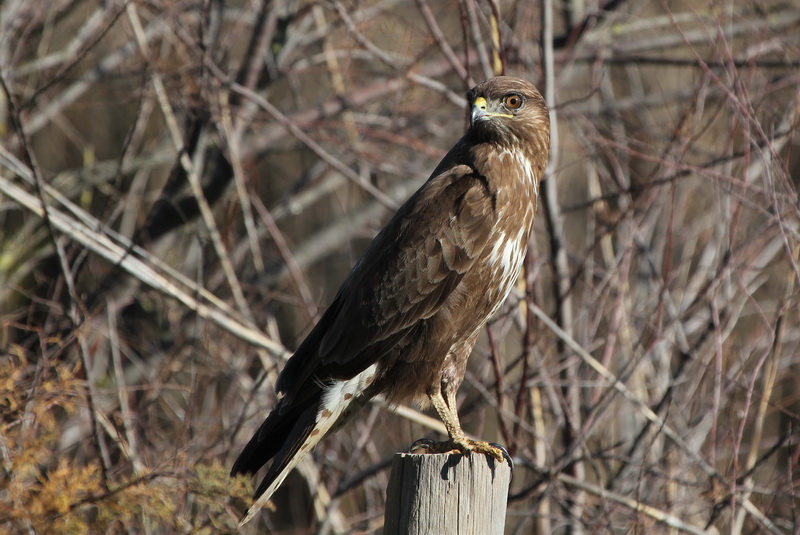 Ghee, this was terrific, to see this beautiful bird from so near! Proudly he presented his breast in my direction and didn't have any intention to fly away.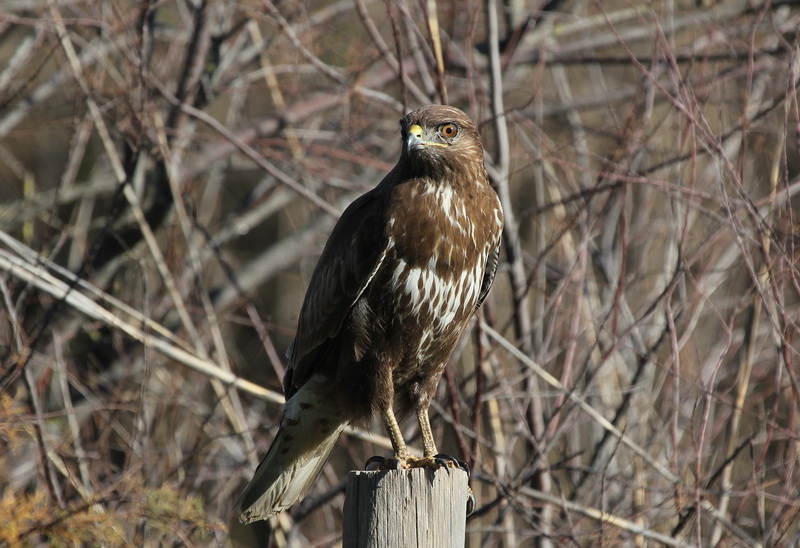 And so we spent at least a quarter of an hour together, whereby he rather quickly lost his interest in me and ….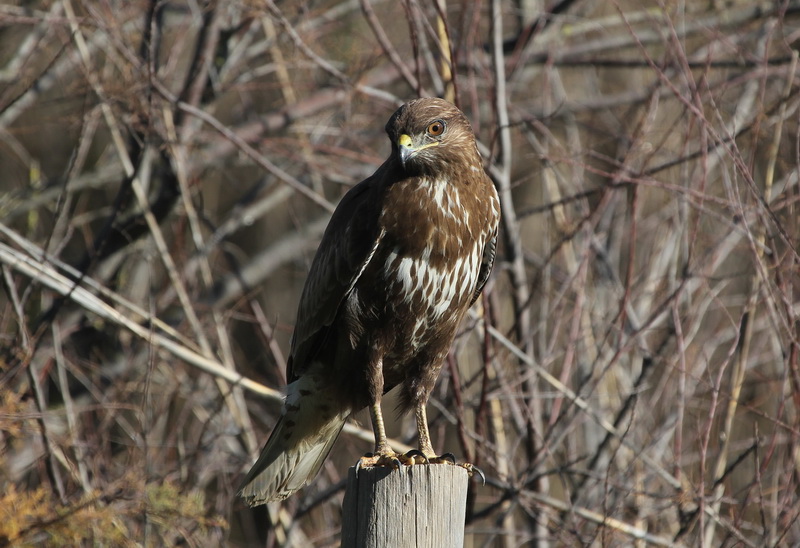 … again and again looked to the ground …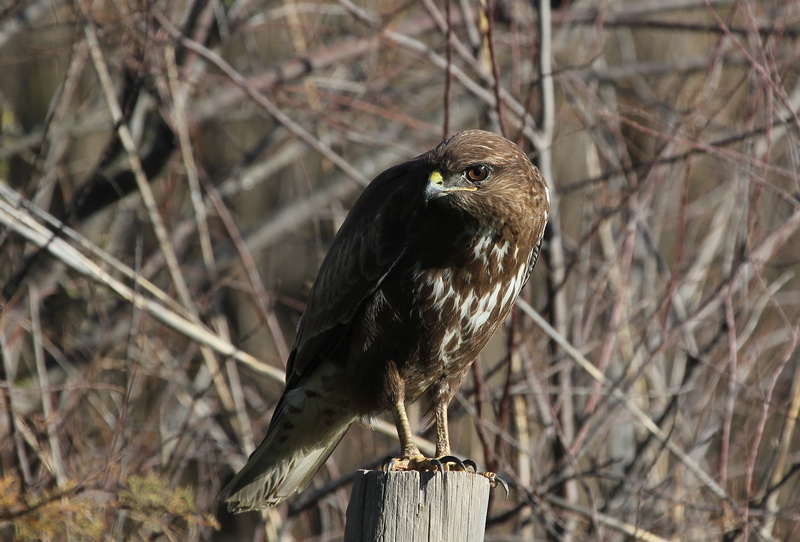 .. likely in the hope of a careless mouse!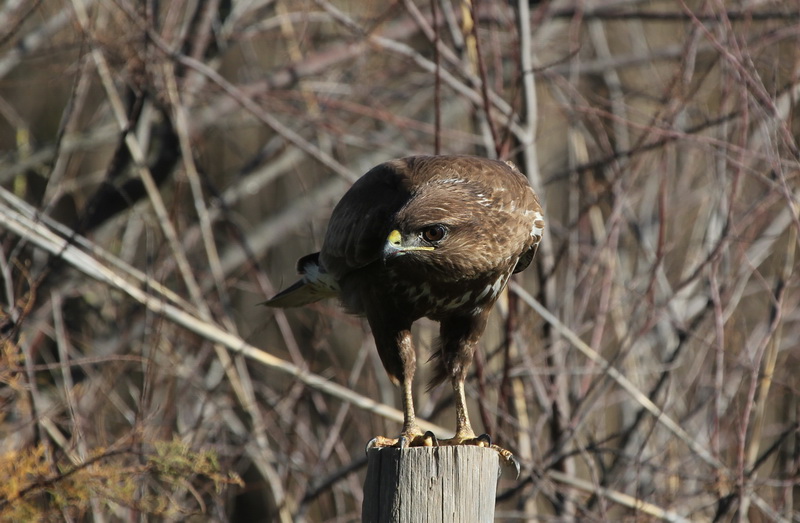 "This didn't work out here!" he seemed to express and disappeared elegantly and soon I saw him circling in the sky. Such a wonderful experience!!! And so unexpected!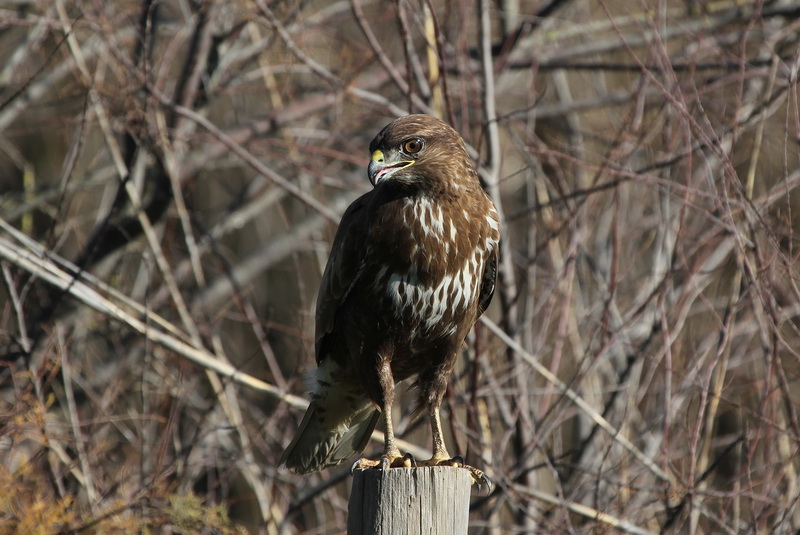 In my fourth and last part of the report I shall tell about many other wintering birds at that place, as Cranes, Great White Egrets and Green Sandpipers.
Best regards
Birgit Kremer