Marsh landscapes of the Guadalquivir

April 03-05 2015
Dear reader!
On the way to the marsh landscapes of the Guadalquivir ….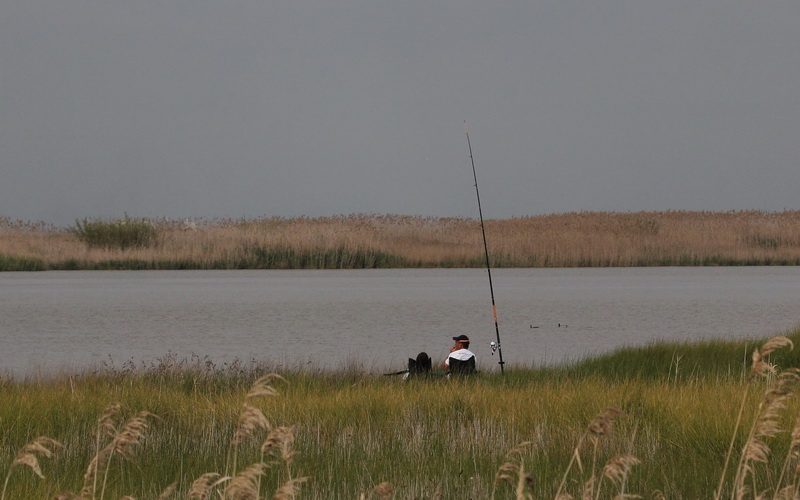 … we discovered not only this new observation hut …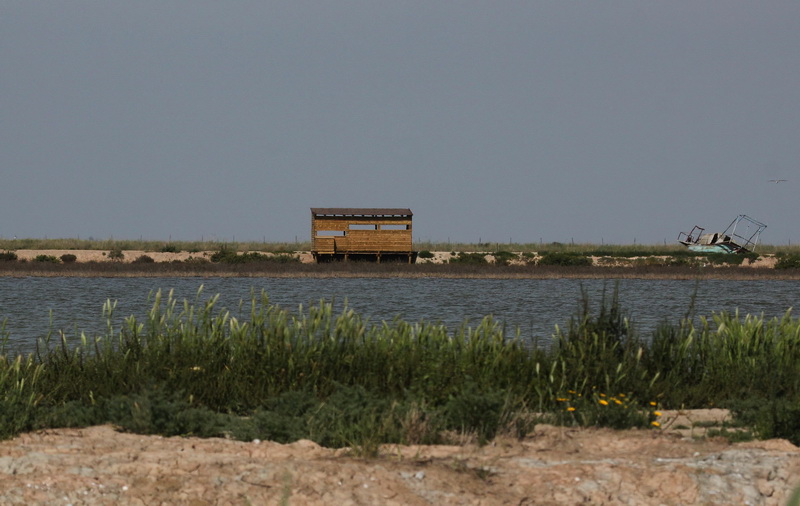 … but also a resting group of Whitestorks, who had just landed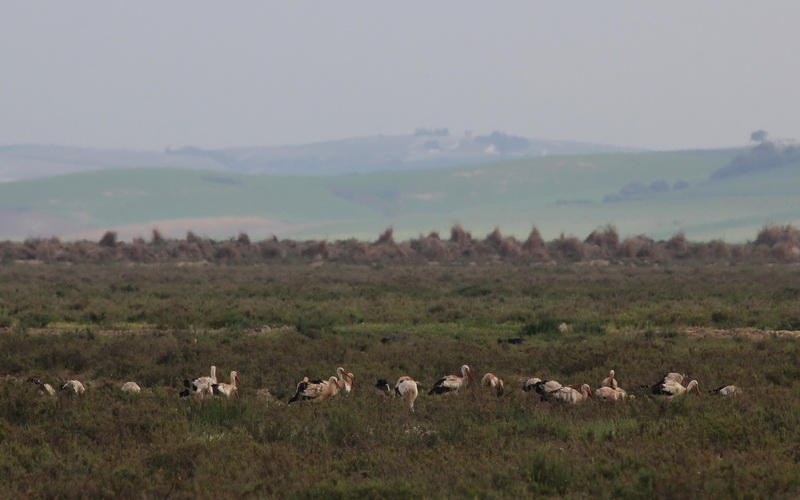 Other relatives were already taking care about offspirng: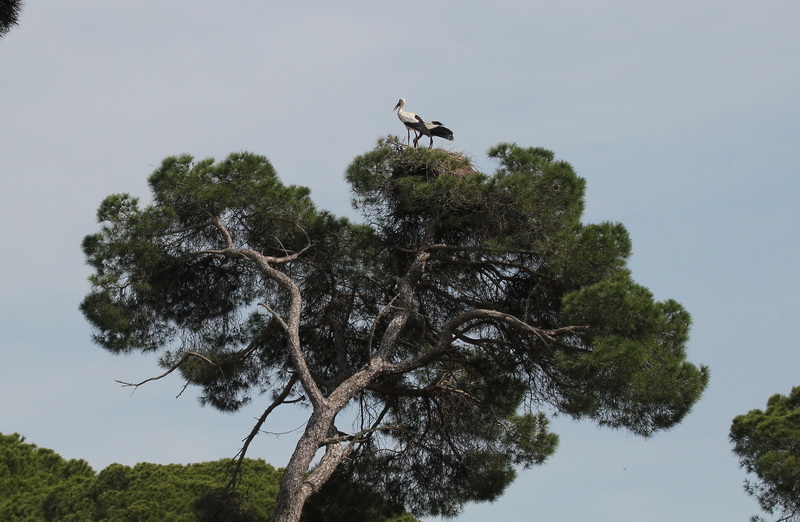 Isn't this living community terrific? Whitestorks, Grey heron and Spoonbills are sharing one tree!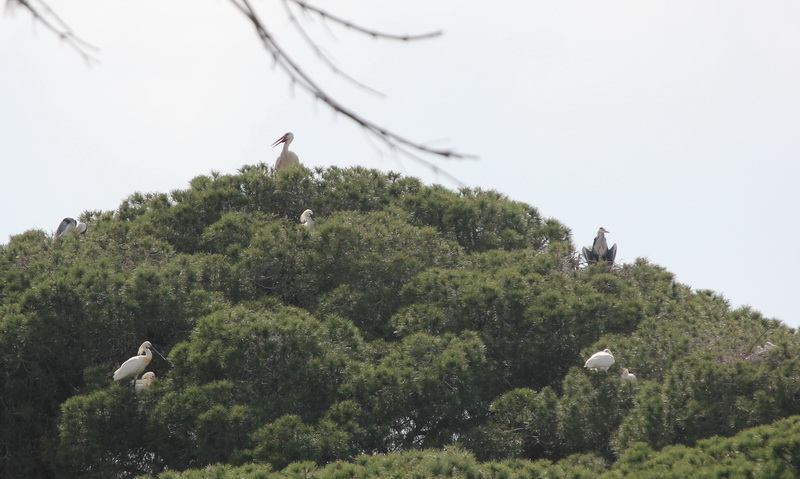 The Flamingos just belong to the scenery of this gorgeous and quiet marsh landscape: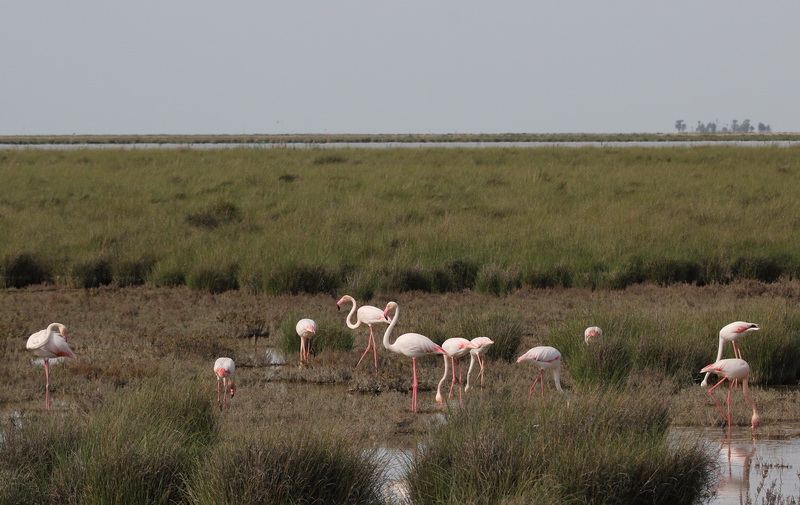 Is this just my imagination or are they really looking a little bit snooty?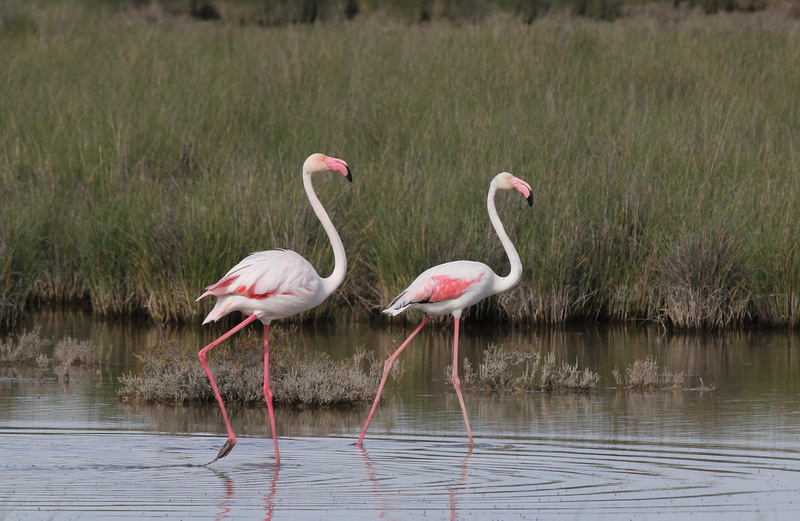 Only one individual photo I was able to manage of this Red-crested Pochard, before it quickly disappeared into the embankment: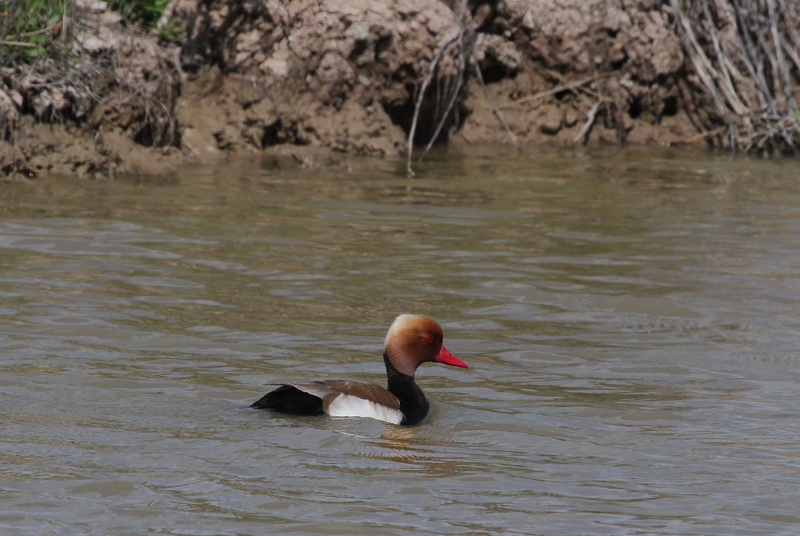 A Red kite is attentive looking for prey in low flight: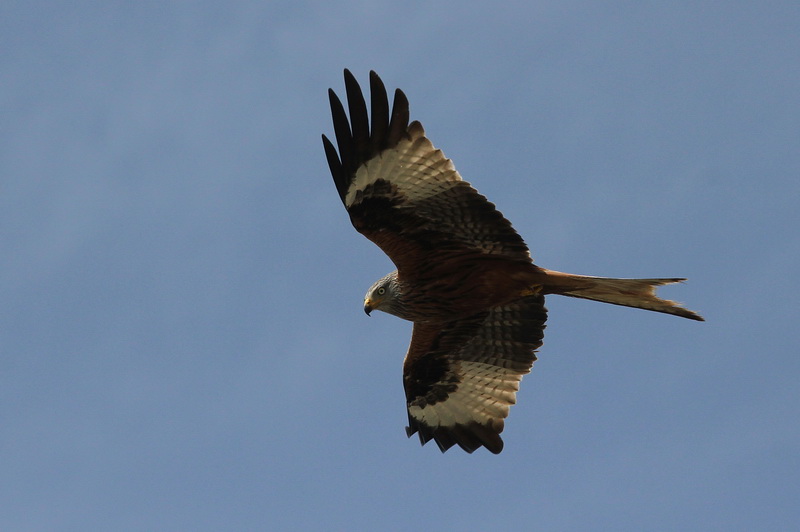 Suitable for the Easterweek these Little Egret proudly showed us its purple bridal jewelry: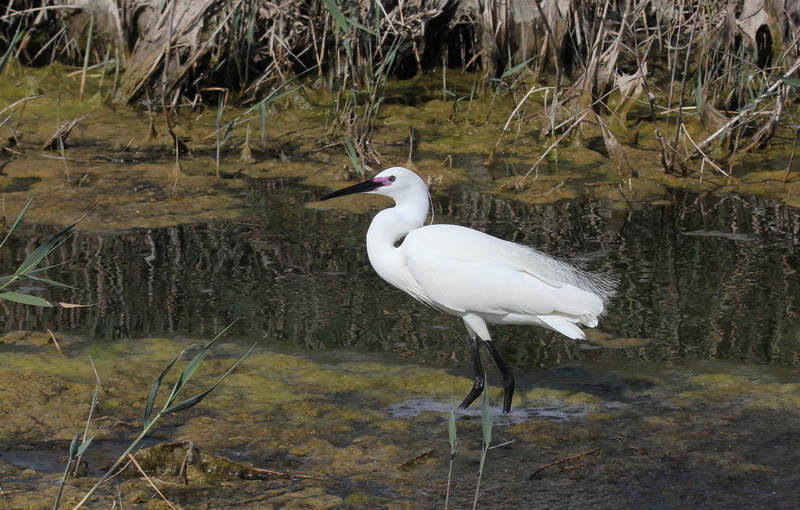 And here a Wheatear in all its splendor: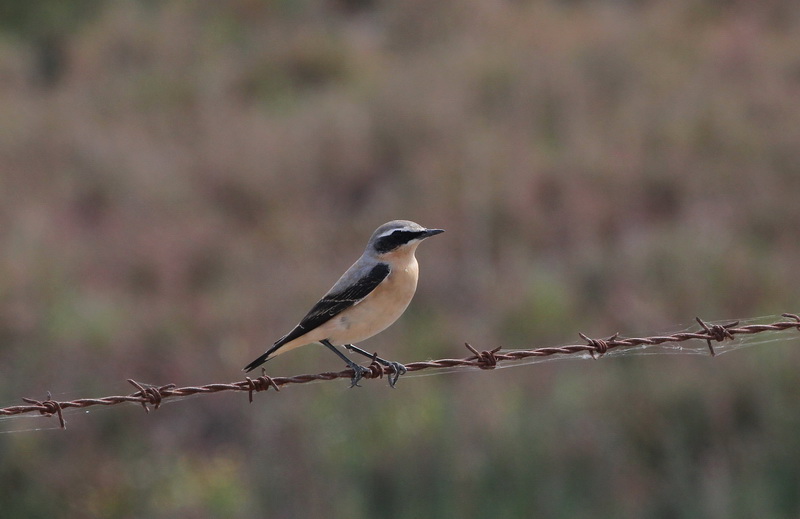 Numerously also the beautiful Wagtails arrived: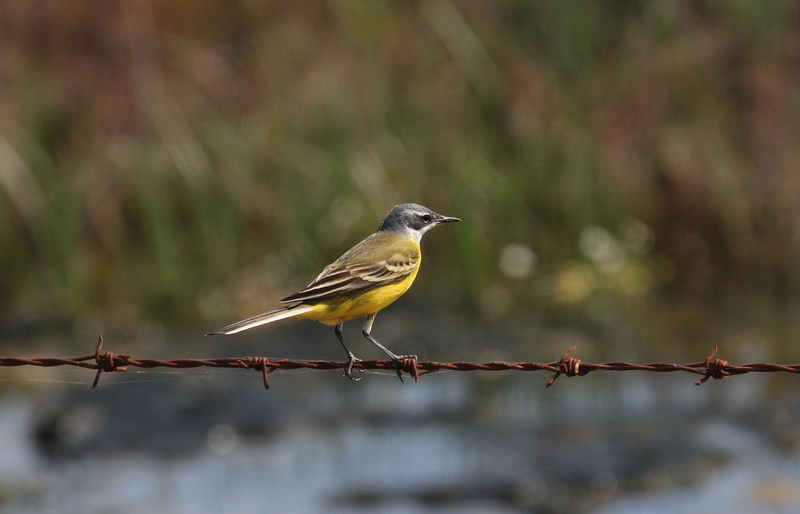 This cute Corn bunting not only cleaned devotedly its beak …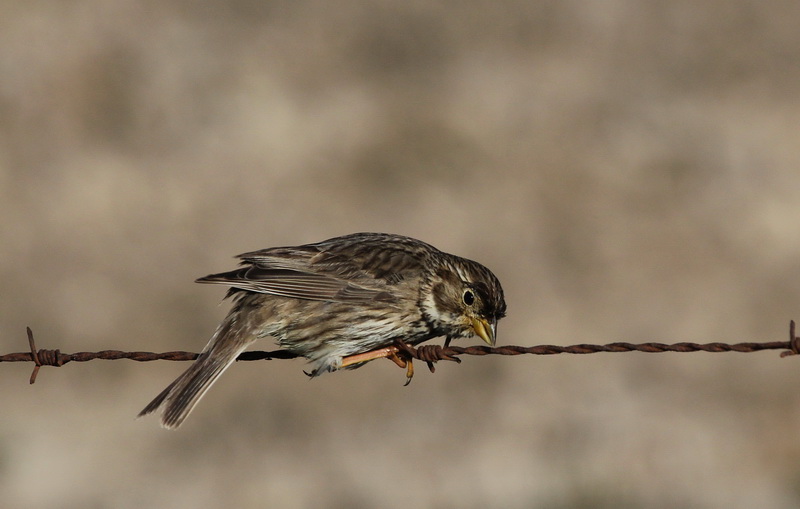 … but also had to scratch itself heartily:
"Now I am immaculate!"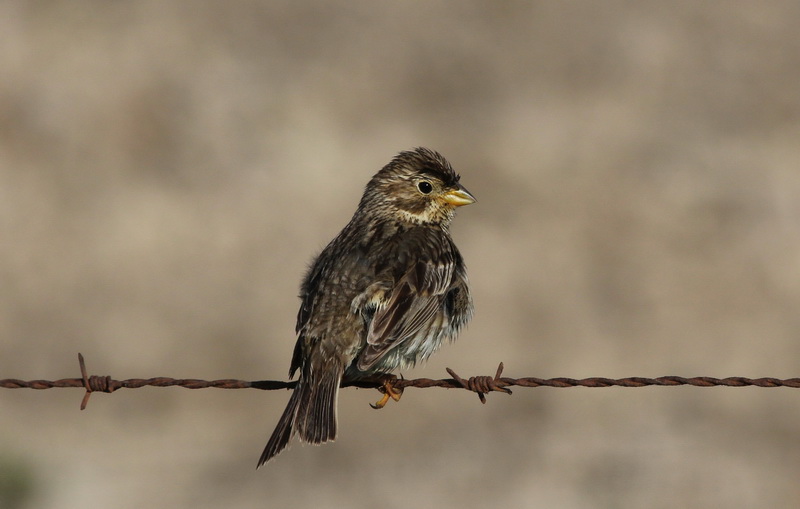 Everywhere the song of many Corn buntings and Larks accompanied us. Wonderful!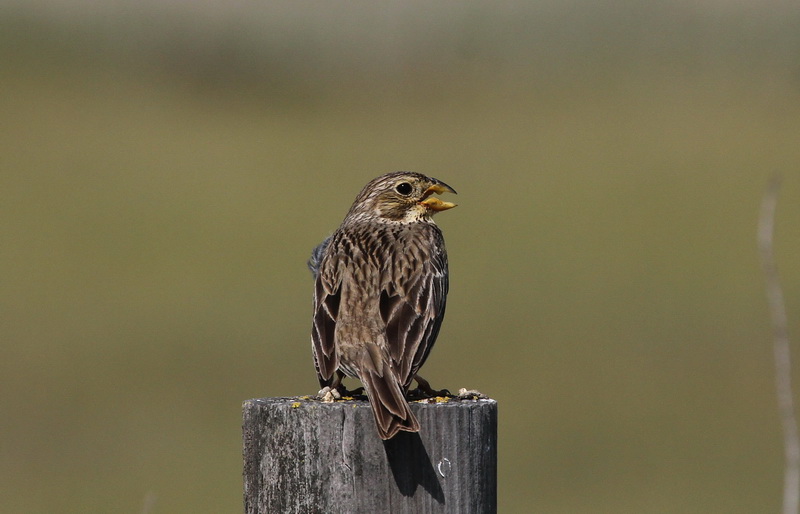 Oh, how wonderful, also the Woodchat Shrikes are back from their wintering domicil in Africa!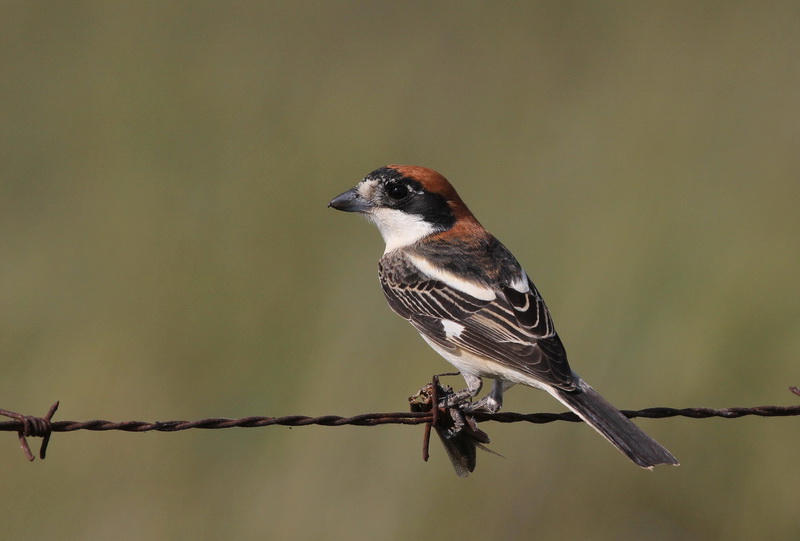 This one had caught a big insect and impatiently tore up the hard parts. Later there will be a film with it.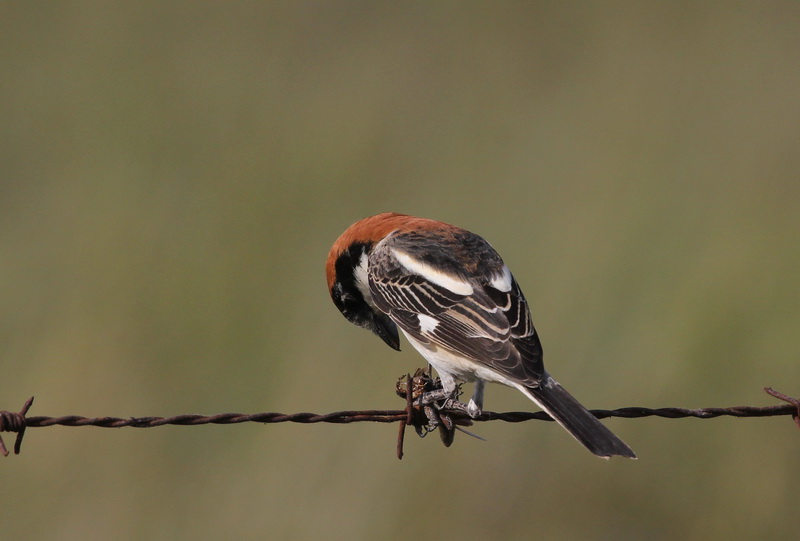 Proudly he showed us his caught prey before he finally swallowed it: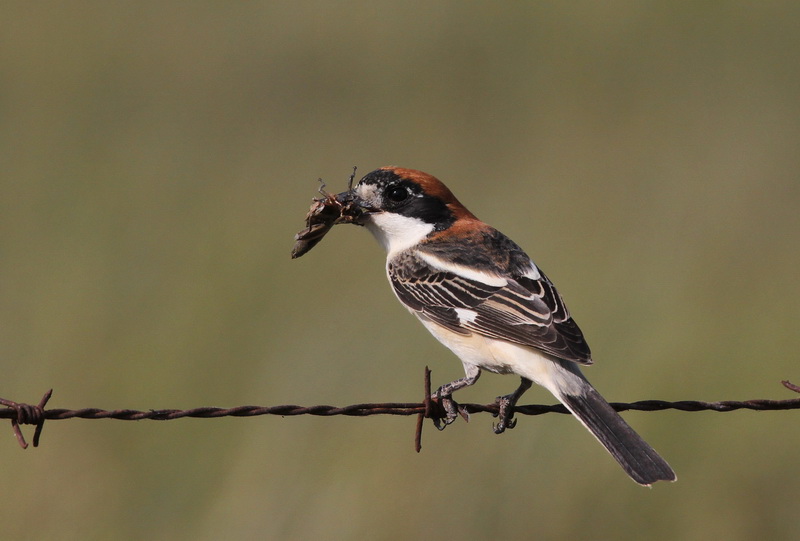 Those numerous wonderful moments make you excited to continue to enjoy the springtime in the country.
Best regards
Birgit Kremer