Guadalhorce-Mouth

October 15 2015
Dear reader!
Since I had not been for birding for nearly 6 months, I would have been satisfied with three gulls and a starling, but it should come better at the Guadalhorce!

We saw three Marsh-harriers one posing Booted Eagle and an Osprey! Too far away for making photos, but the flight skills of the Marsh harriers I am always enthusiastic about.
Much closer to the observation booth were the elegant Stilts.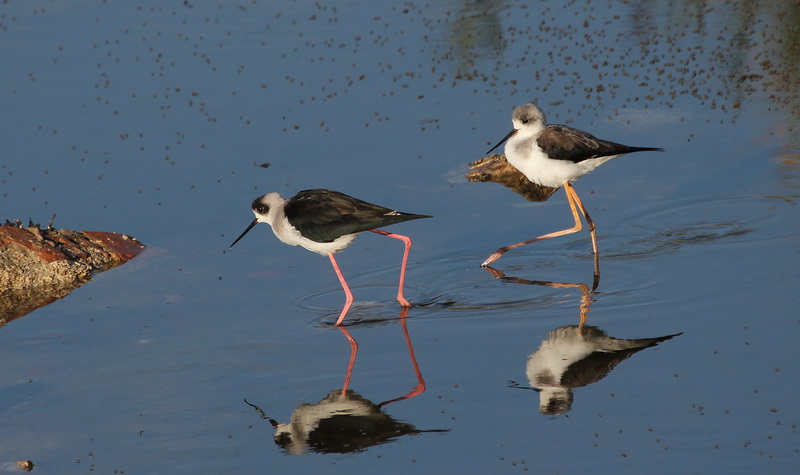 "My goodness how pretty I am"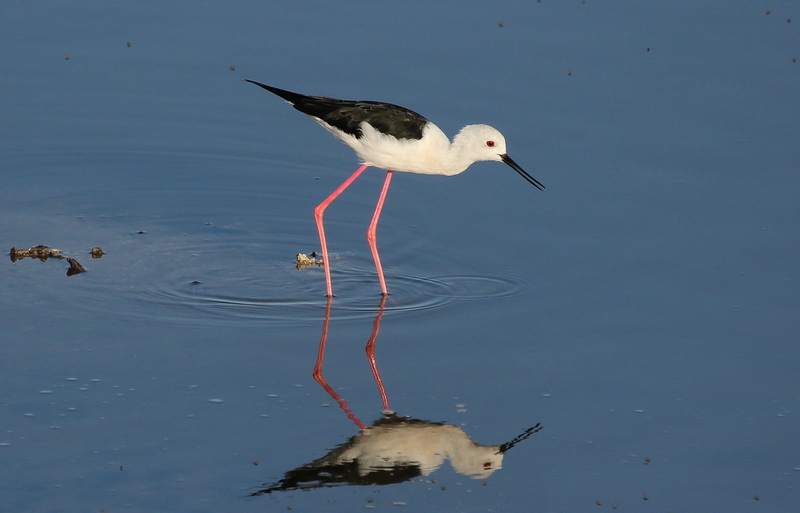 Here and there some small territory disputes took place, in which also the youngster got strongly involved: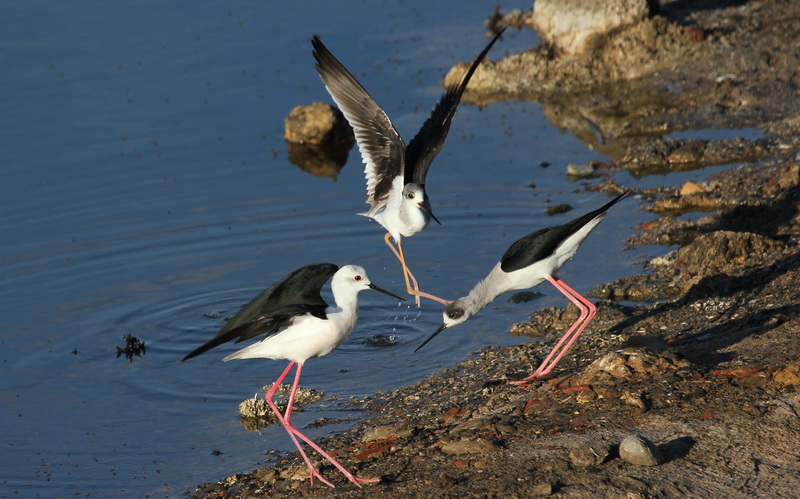 The calls of Red- and Greenshanks filled the air. Just pleasant!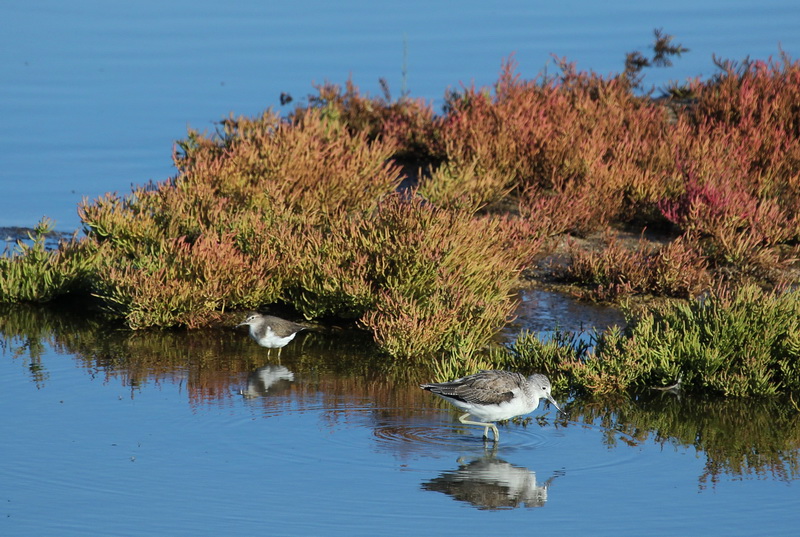 We counted altogether six Greenshanks and …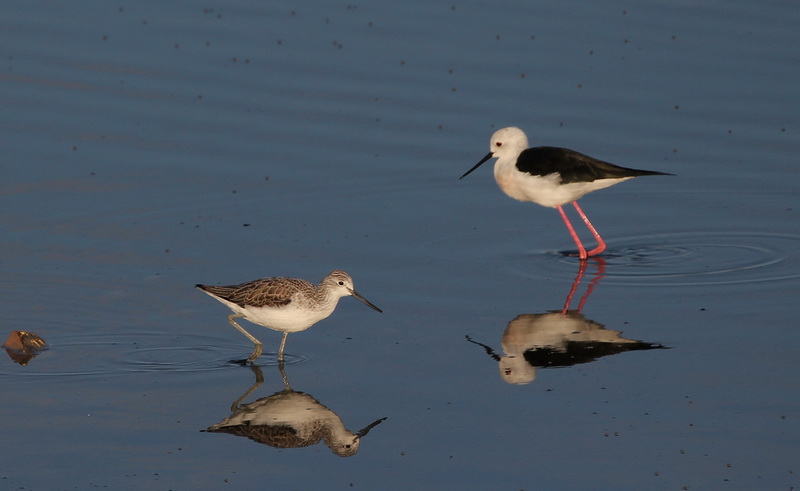 … then to our joy also a Grey plover flew along: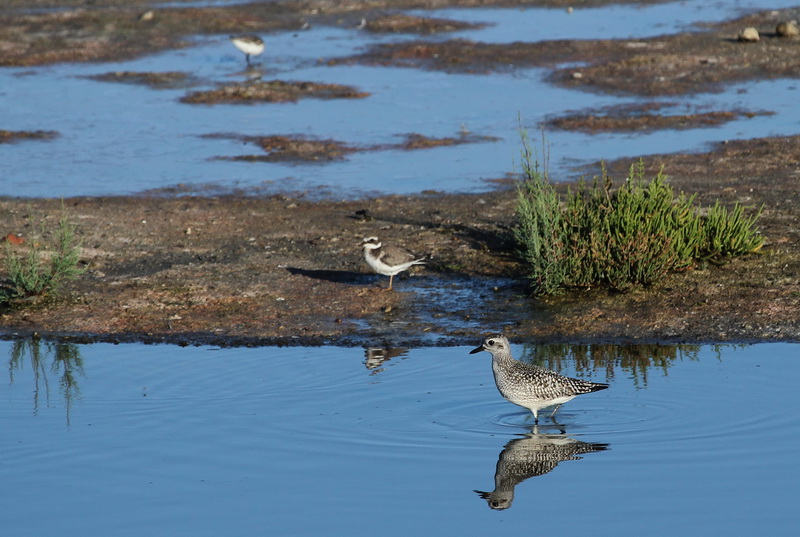 A little bit jealous also this Sandpiper admired the elegance of the Greenshanks: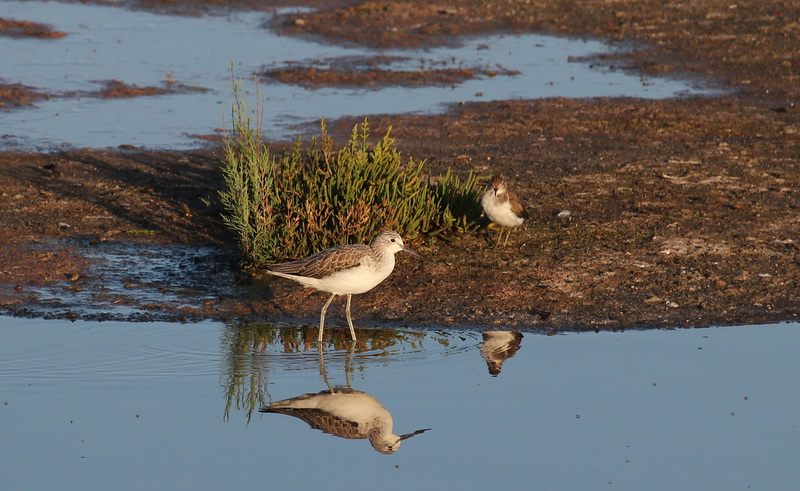 Time for plumage care and a little nap: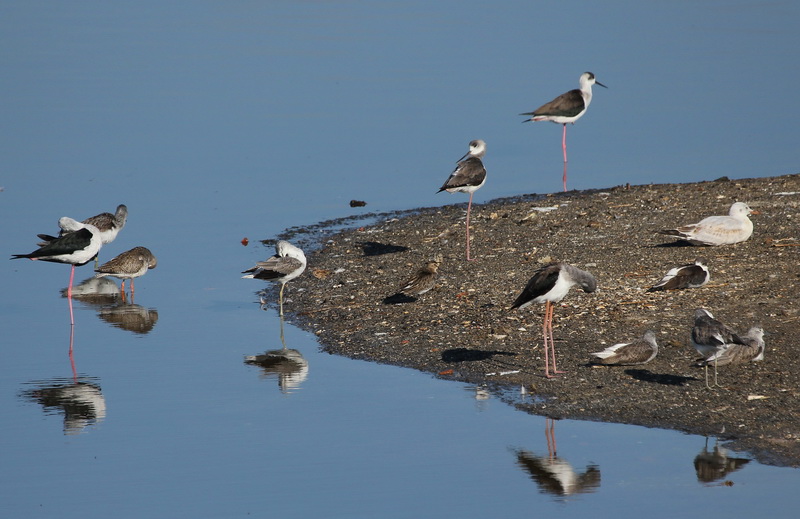 Also Dunlins joined and we discovered a Curlew Sandpiper and Little stints: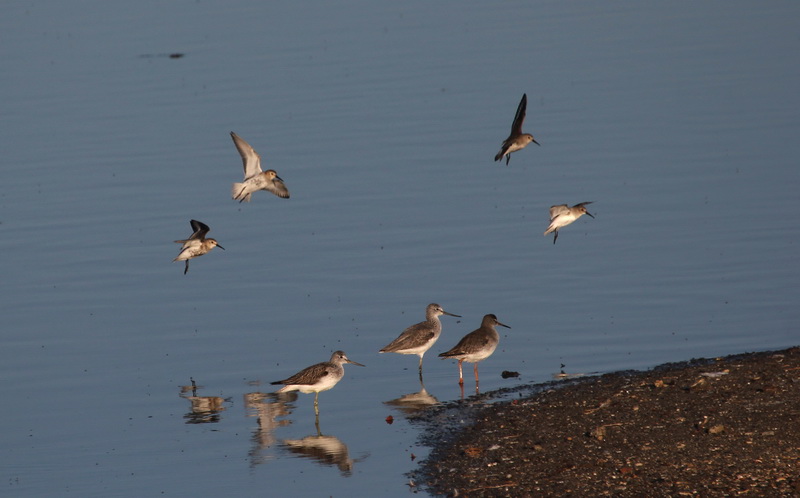 Once the beach belonged to the Greenshanks, once …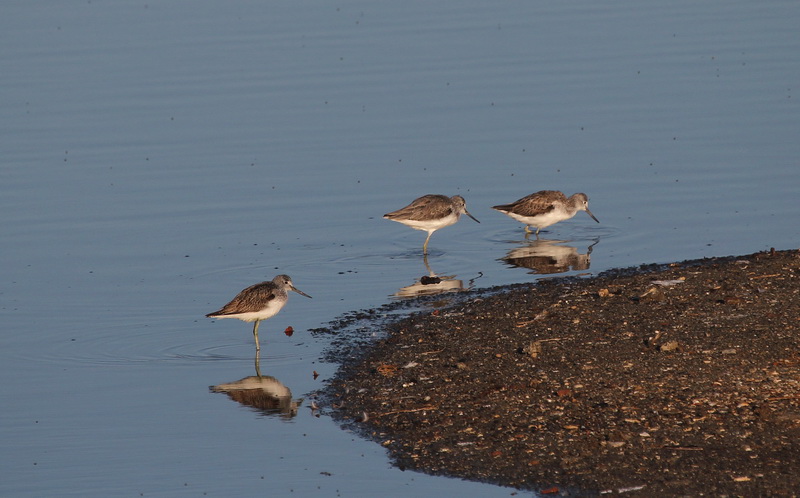 … to the Redshanks, till they …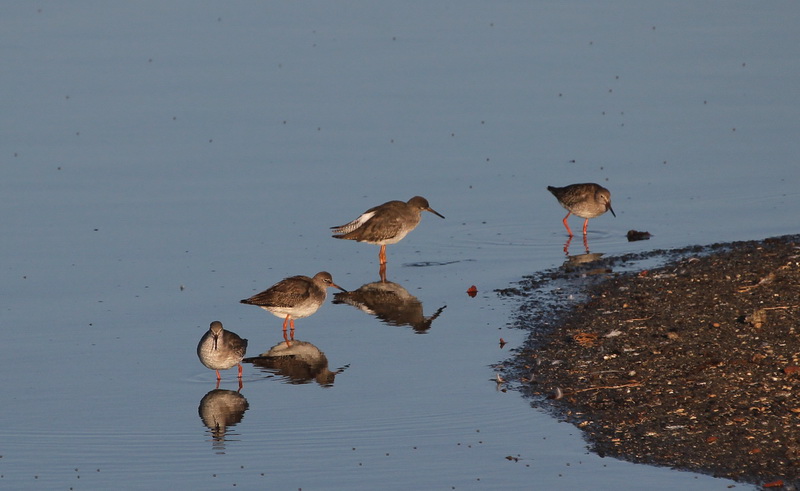 … flew off with their enchanting trilling calls: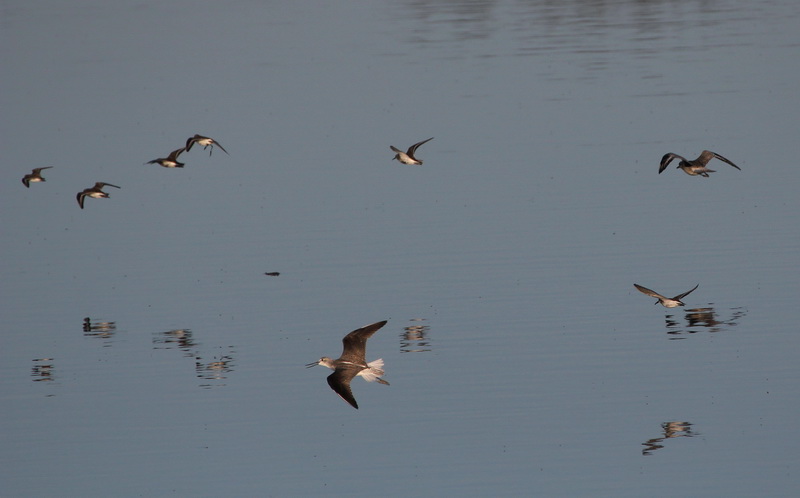 Evening mood at the Guadalhorce-Mouth: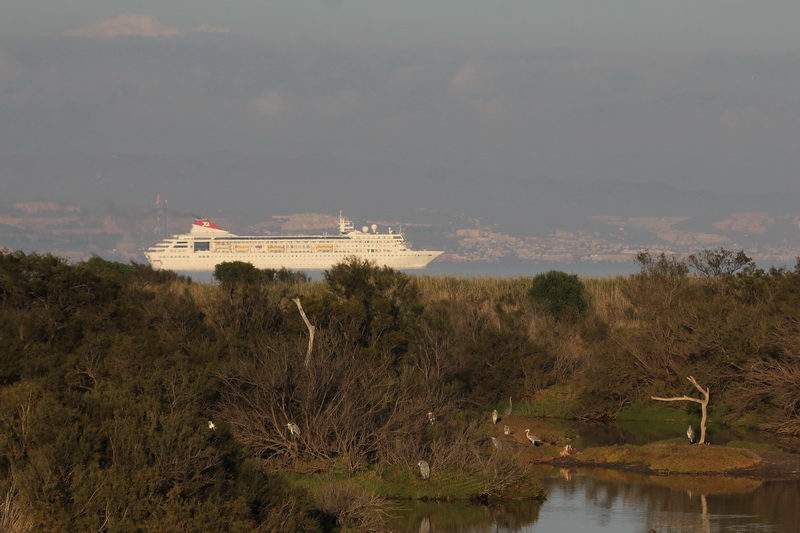 Such a beautiful afternoon!
Best regards
Birgit Kremer