Playful Grey heron frightens away Gulls

September 27 2016
Dear reader!
Yellow-legged gulls and Lesser black-backed gulls enjoyed the sun on their small islet at the Guadalhorce mouth, but …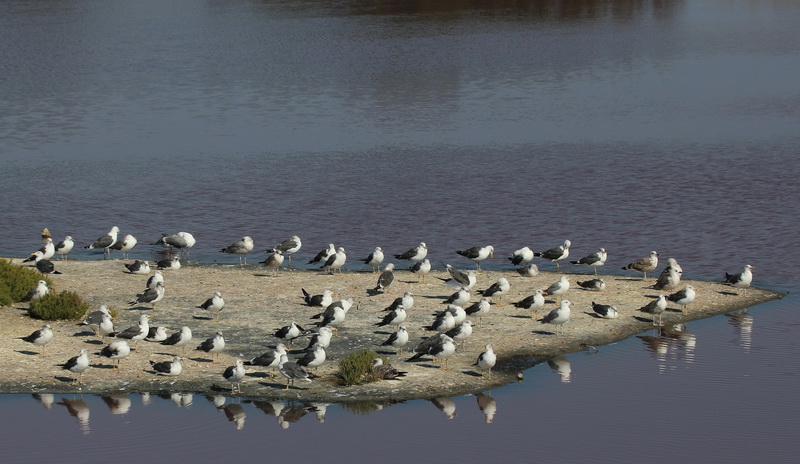 ….suddenly alle flew off somehow horrified. What had happened?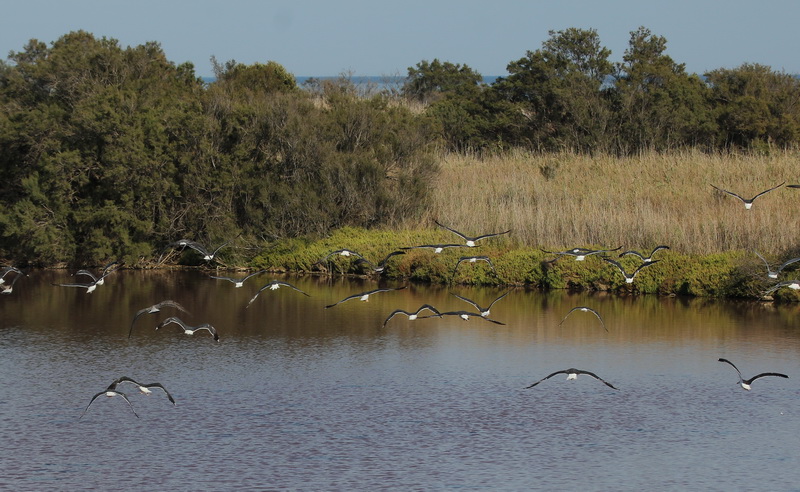 Well, this young Grey heron had landed on the islet and enjoyed …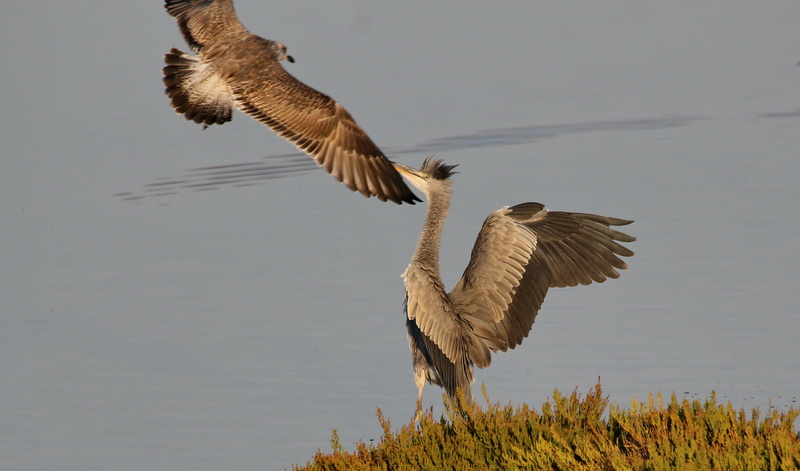 … obviously to ….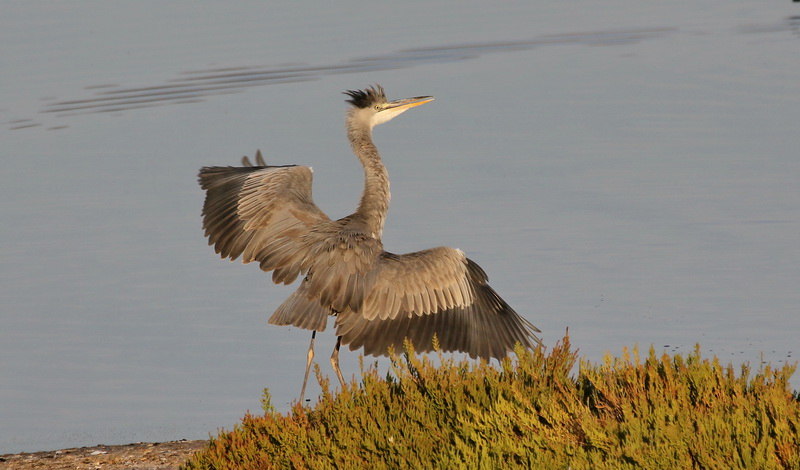 … frighten them away by his wild dances!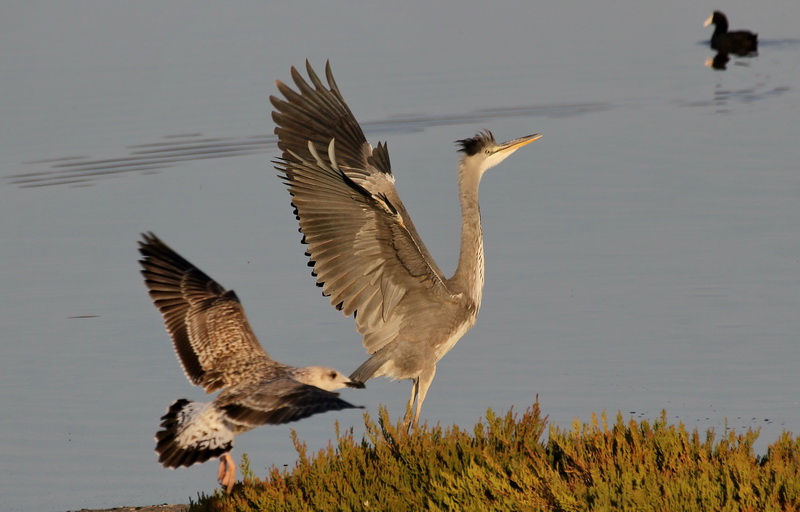 "Ghee, there is one more! Get away!"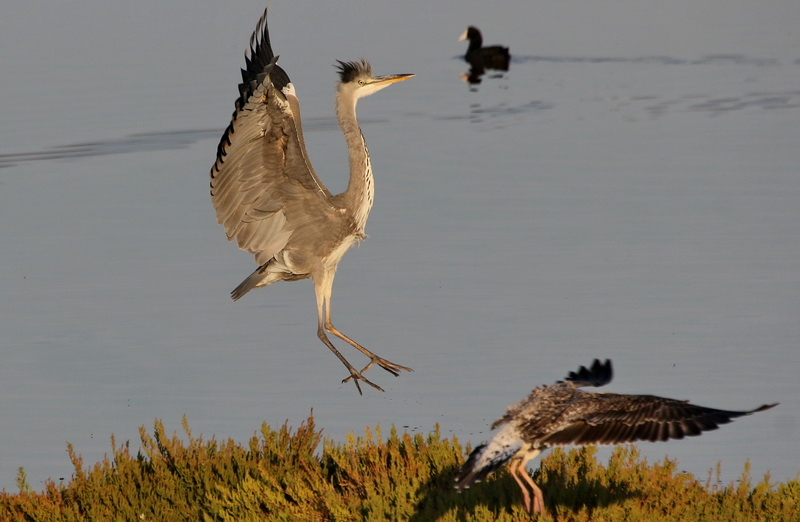 The little game he …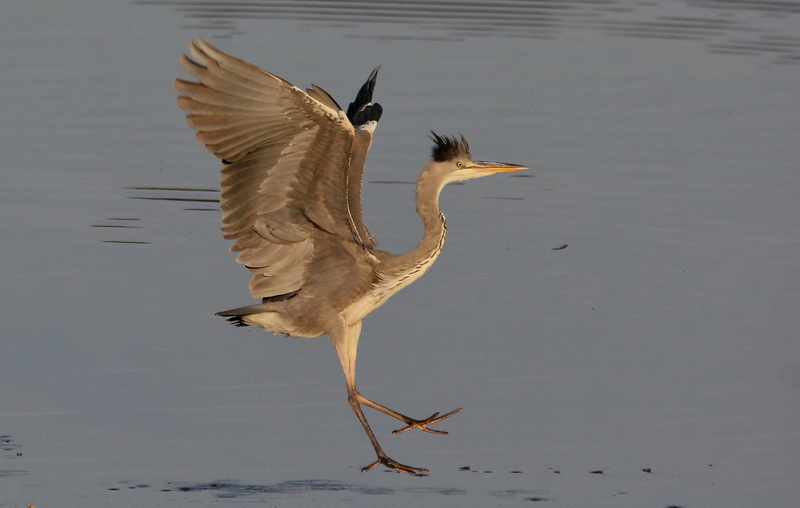 … obviously enjoyed: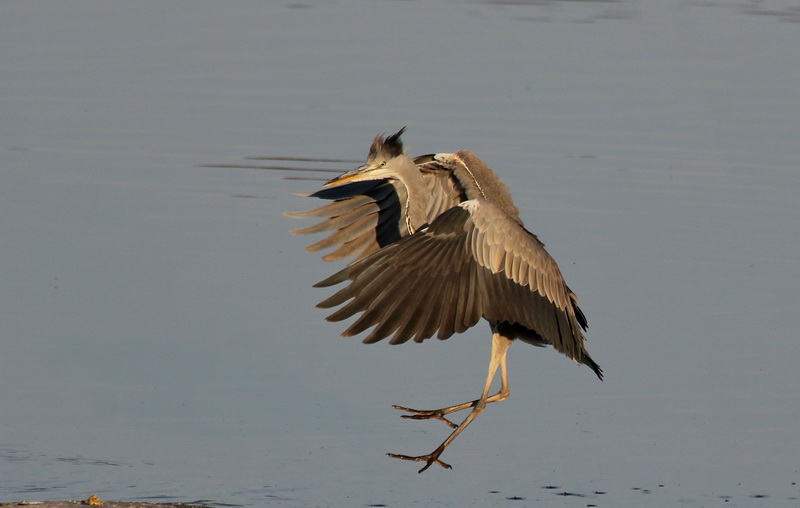 And instead of behaving like an elegant Grey heron …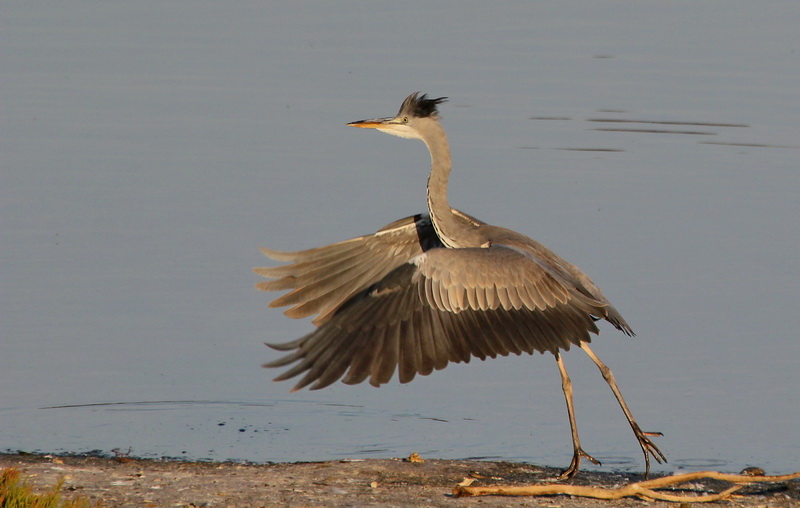 … he rather behaved like a crazy chick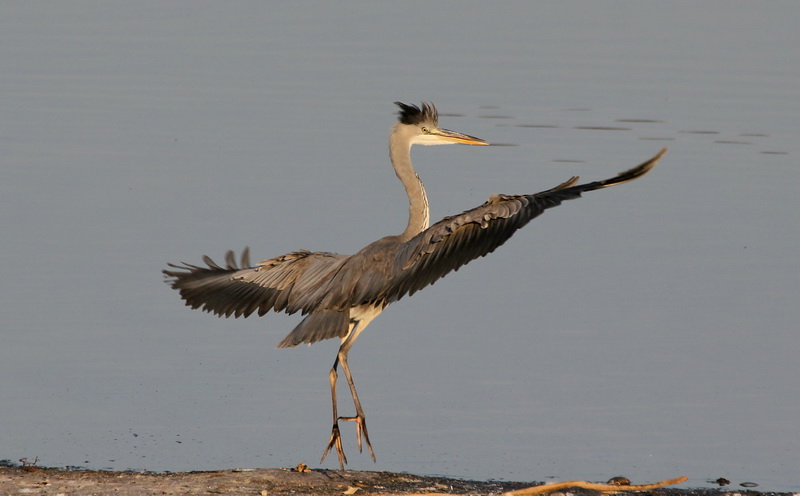 "Thats far out, how much I scared them!"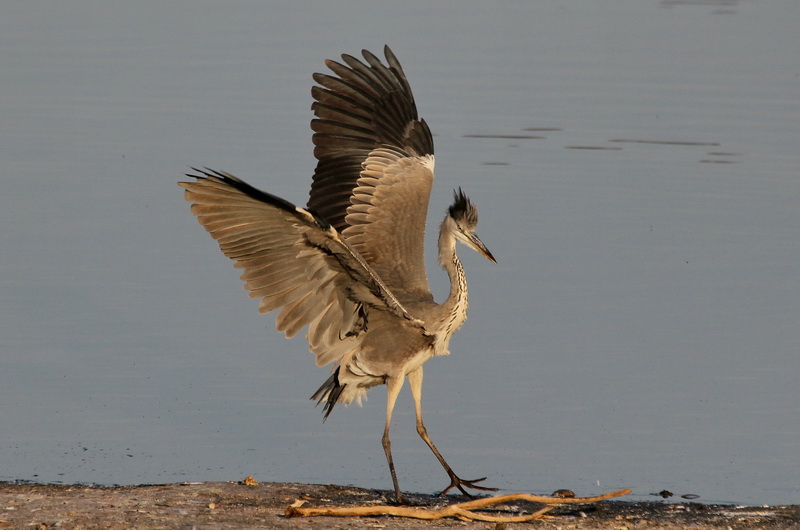 "Look, the little Waders I also frightened away!"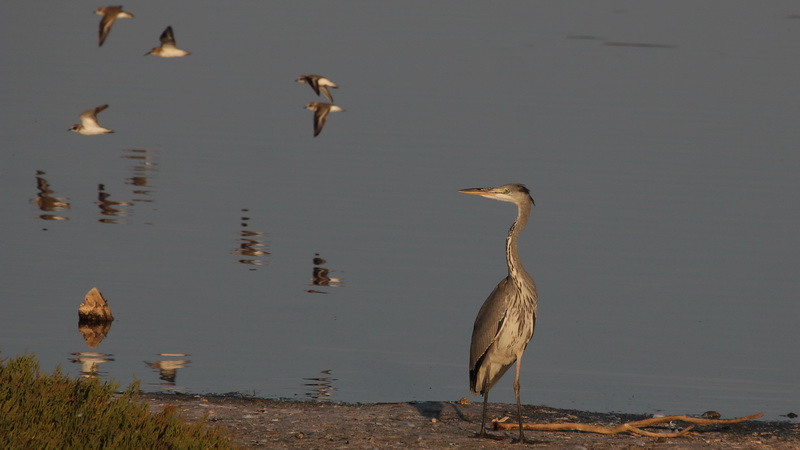 "All gone! Hihii´, that was fun!"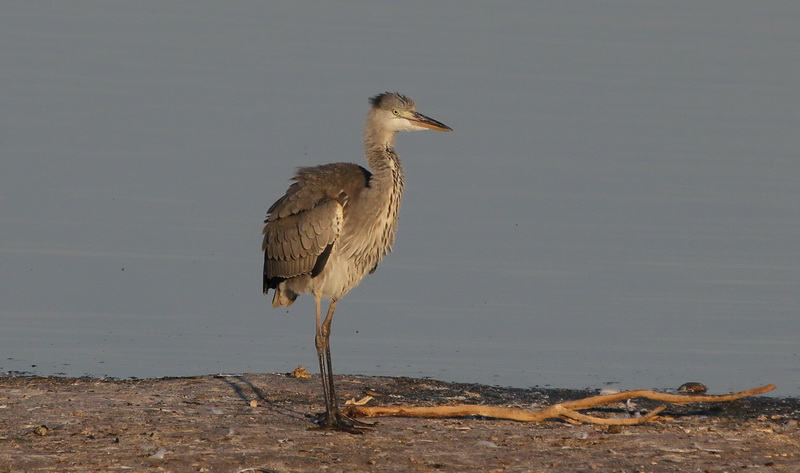 Best regards
Birgit Kremer